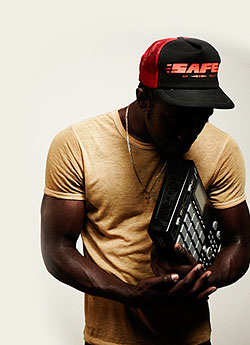 Kele, he of Bloc Party fame, but who had enough and is going it alone, presumably to mediocre success, has made the first track from his first album (by himself, lest you forget) available for the whole world to hear.
Here it is….
No, wait, that was Wiley with 'Wearing My Rolex', a track that brought grime and the mainstream together in a way grime artists hated. But it obviously got Kele's attention because his track is the exact same song!
Tendoroni is Kele's song-I promise.
Does this bode well for the lead singer of one of the more accliamed biritsh bands of the last few years? It is hard to say how easy it will be to forgo the Wiley comparison.
"You've been hanging with the rudy bois for much too long," Kele protests. Is this really the man who gave us perfection such as The Pioneers and Hunting for Witches?
Maybe we should justgive Kele the benefit of the doubt for now. He is a new artists, in the lightest sense of the word. but the album has to be at least a little original eh?
He tours Ireland on May 14,15, and 16. SHould give us a better sense of things…