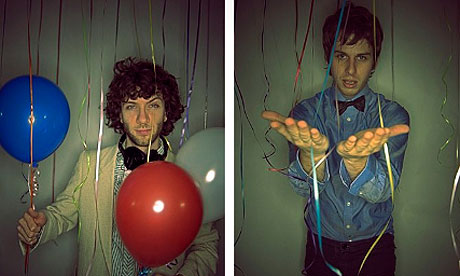 Foster The People was one of the bands I missed out when compiling my songs of the year. Their track 'Pumped Out Kicks' was indeed one of the tracks that got me through last summer but it slipped off my radar until pretty much the day after I posted the list.
But 2011 looks like it will be harder for me to forget about the three-piece. They have an album due out, which Paul Epworth (Bloc Party and plenty more indie bands) had a helping hand in putting together. It is hard to look past the MGMT references but 'Helena Beats' certainly hits all the right spots, just like 'Pumped Up Kicks' did. The group has only been going for 18 months and have got a two for two hit rate.
And it has a great breakdown at the 3.14 minute mark.

Foster The People – 'Helena Beat'